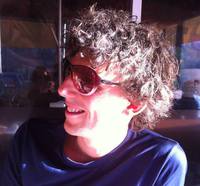 Hello, pleased to be meeting you. I make computers do wonderful things, swing dance, enjoy exercise, live vegan, and I teach others how to do the same. I am in my mid-twenties and live in San Francisco, CA.
I reply to all email sent to hello@xaviershay.com, so do write.
I use Twitter, Goodreads and Ten Arms actively. Facebook reluctantly.
I blog about books and politics in one place, and code in another.
Personal Development
My brother and I wrote the personal development blog TwoShay and ran a regular month long vegan mentoring group Vegan Month. Both are on hold while I'm at Square, but I continue to practice what I preached.